Your website is a big investment. You dedicate hours of time and precious budget to fine-tune your site to be the best. After all, it's the first place users go when they want to learn about your business.
However, it's clear that businesses need to step up their game in today's increasingly competitive digital space, no matter the industry. That's why your website needs to be a conversion magnet.
Businesses have an amazing opportunity to convert curious users into loyal customers. But that can only be done with smart, conversion-friendly web design.
Since WordPress powers about 30% of all websites, it's likely you're using this user-friendly CMS to manage your company's site. Let's take a look at why conversion friendly design matters for WordPress, and how you can overhaul your site to convert visitors into paying customers.
Why does design affect conversions?
While we're certainly not saying that content can't play a role in conversions, design is by far the most important element. That's because it takes users just a few seconds to form an opinion about your site.
Before they read any text on your site, they've already made an opinion about your company. No matter how great you are, if your design isn't on point, users won't convert.
Optimize your WordPress site for conversions
The good news is that you can convert fickle users with amazing, modern design. If you follow the principles of good design, your users will convert, and even search engine bots will pay more attention to your site.
Good design means credibility, which in turn means more conversions and growth.
While WordPress does include many conversion-friendly features, it's up to you to use them correctly. Follow these six steps to overhaul your site for an avalanche of conversions.
Start with smart design principles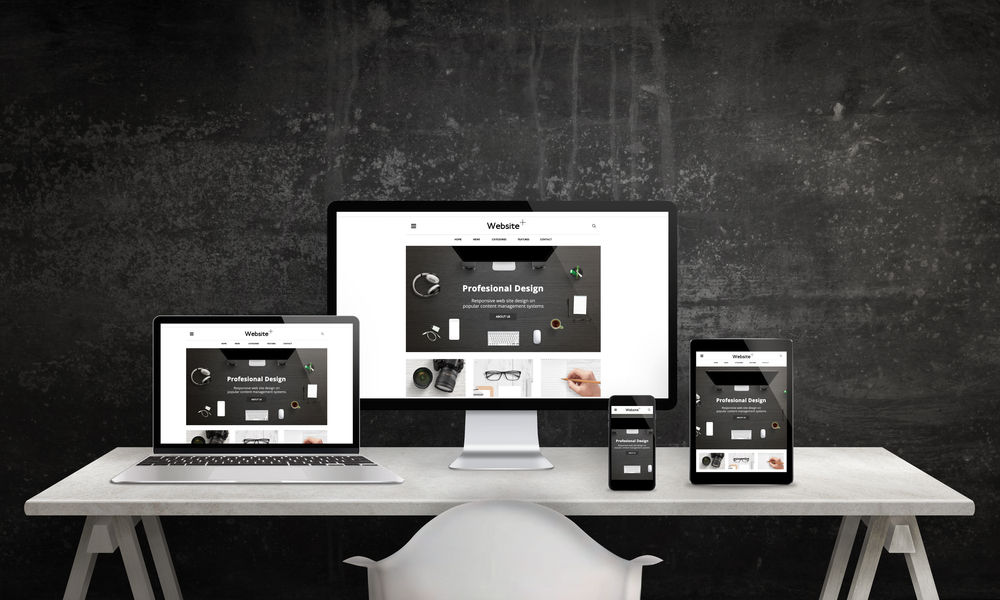 Welcome the white space
The first step to any beautiful WordPress site is to understand the basics of simple, clean design. That means you have to be okay with white space.
It's tempting to add tons of bells and whistles, but smart design is all about elegance and simplicity.
We all know white space is important. To use white space to your advantage, show only the most important information to your site visitors. If they want more information, you can funnel them deeper into your site.
But don't assault them with a wall of text or jumble of images! That's a recipe for overwhelm and a high bounce rate.
Limit the options
Have you ever been to a site that looks amazing, but there's just too much going on? Don't be that guy.
While laying out your content, follow Hick's Law. This principle says that, if you want people to make a quick decision (and you do in web design), then you need to give them as few options as possible.
Use Hick's Law in your navigation, landing pages, and conversion funnel. It seems limiting to give users fewer options, but in reality, that's going to boost your conversions by encouraging faster decision making.
Adjust your layout
Layout matters so much when you're designing a site for conversions. You want content laid out in a clean, easy way that attracts the user's eye. Every component of your site needs to be included in a pre-build layout.
You can easily build these out using a wireframing tool like Balsamiq to plan your layout. Each piece helps you build trust with users, which hopefully ends in a conversion.
Evaluate your layout. It should clearly tell users the next step they should take. Apply Hick's Law to your layout to ensure users have a simple journey to conversion.
Not sure if your current web layouts are optimized for conversion? No problem. Use tools like Mouseflow, which show you heatmaps and session replays.
These affordable tools will help you see how users interact with your site. You can easily find any points of friction and adjust the layout for a smoother trip to conversion.
Responsive, device-agnostic design
Most of your site's traffic likely comes from mobile devices. In fact, 52% of all web traffic comes from mobile today. But it's not enough for your site to be mobile-friendly. Your site now has to be responsive and device agnostic.
This is because most users are accessing your content on more than one device. They aren't just on desktop or mobile; they're on both devices and using them interchangeably.
Your site design needs to be consistent, responsive, and clean for all user experiences, regardless of their device.
Create a clear journey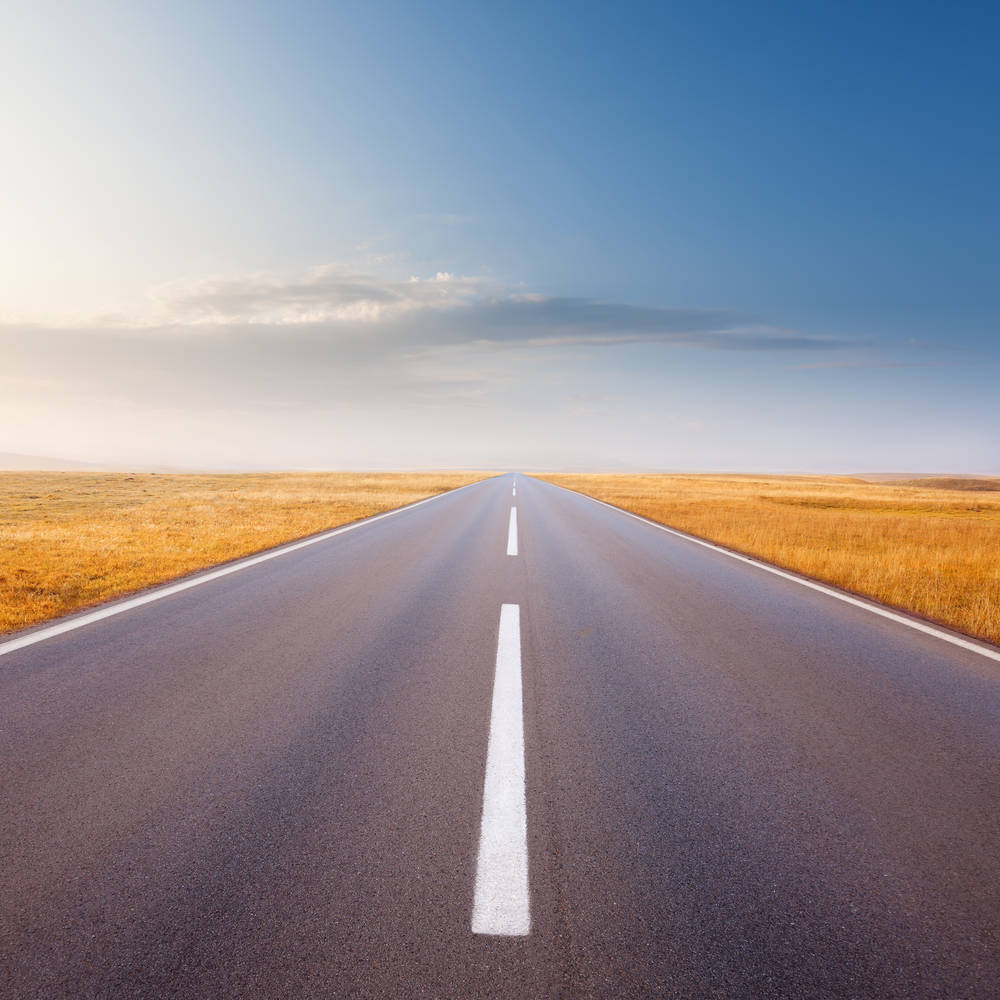 Design clear funnels
Most site owners build a website and add a few essential pages, like Contact and Services. There's nothing wrong with that, but you won't get a ton of conversions that way.
If you want your WordPress site to truly be a conversion machine, you need to look at how you build funnels into your site.
A funnel is the step by step process of how a user first interacts with your brand, and how they finally convert. Always map out the funnel that a user will take once they land on your site.
This will help you design better layouts, as well as give the user a clear idea of what to do next.
You don't need to whip out pen and paper to define your funnels, either. Check out a few of these WordPress sales funnel plugins to make defining your customer journey a breeze.
Have a call to action
This is by far the most important component for conversion on any page. When a user visits your site, they depend on you to tell them what to do next. A call to action does just this, and maintains the user's interest as they move through your site.
There are quite a few options for adding call to actions in a WordPress site. You can try the WordPress Call To Action plugin, or even paid themes like Divi to build CTAs easily and quickly.
Make it emotional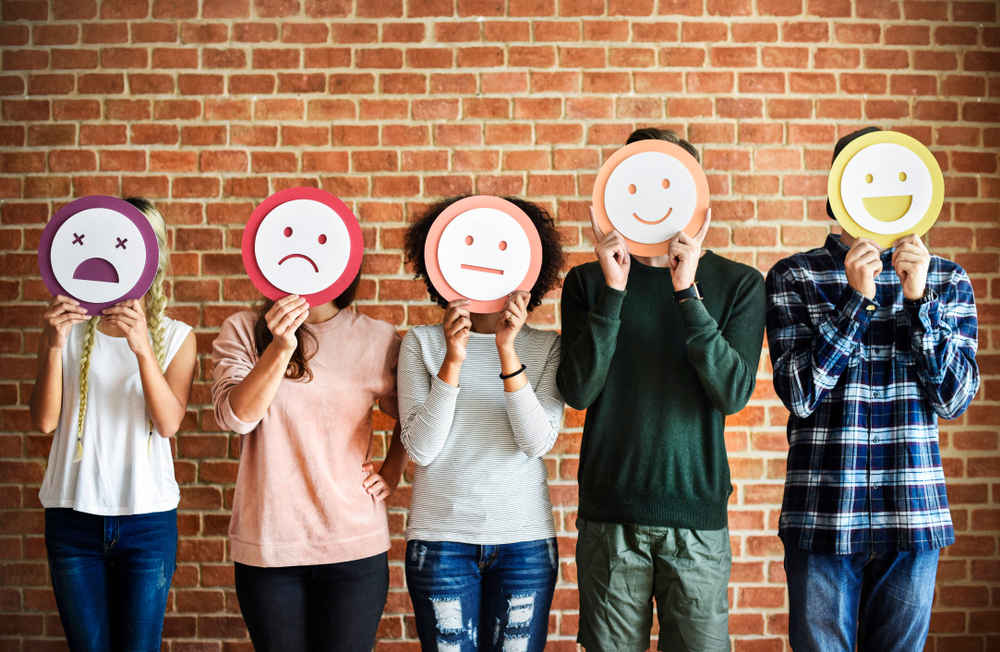 Whether we want to admit it or not, humans largely make decisions based on emotion, not logic. Appeal to your users' emotional side to score more conversions.
Make it human
Humans are social animals. We're hard wired to look for other human faces. If you want to give a more personal and effective web design for your users, add human faces to your site.
Human faces trigger us to feel emotions. Because of that, they're a great way to make your users feel even complex emotions quickly.
Use quality stock photos or hi res images of your trusty team on the site. This builds credibility while helping you connect with anonymous users on the other side of a screen.
To easily use these images on your WordPress site, consider a theme that includes a Hero area or other sections for thoughtful, well-placed images.
Use color wisely
Nothing speaks more to our emotional nature more quickly than color.
Be careful with your color palette and choices. You want to choose colors that convey a certain tone. Learn the psychology of color theory when choosing a color scheme for your site.
Make sure it's consistent with your brand so your users can know what to expect from you.
Be helpful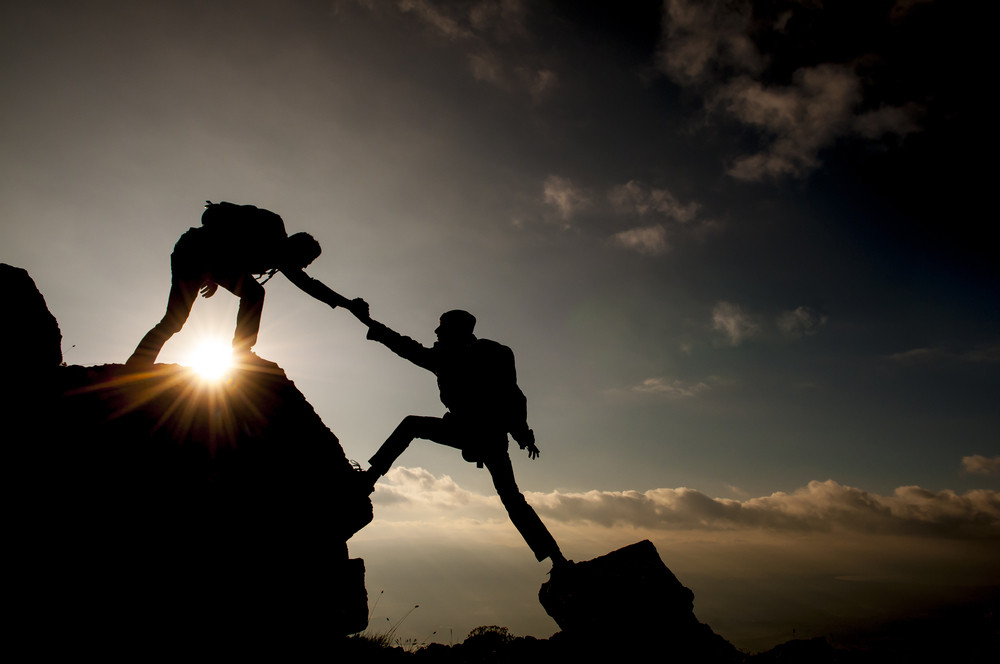 Users visit your site because they need something. The better you can help them, the more likely they are to convert. Use these tactics to offer more value to site visitors.
Live chat
Chat is a great feature that doesn't take up a lot of real estate on your site. But a word of caution: never set your chat to automatically open if a user isn't interested in chatting.
That's coming off too strong and confuses the user. Instead, adjust your settings so users initiate a chat when they need something.
If you're strapped for resources and can't answer all customer chats, consider using an AI chatbot. It costs a little more than free WordPress chat plugins, but it can save you loads of time. My Chatbot AI chat plugin for WordPress is a good one.
Hyper targeted landing pages
When it comes to building your website funnel, you want to be as specific as possible. Hyper targeted and specific landing pages help your users find exactly what they're looking for.
It also gives you better insights into your site performance too, as well as an SEO boost for keyword ranking. A WordPress site builder like Divi is a great option for building landing pages, as well as the WordPress Landing Pages plugin.
If you really want to know if your landing pages are working, consider split testing. Also known as A/B testing, split testing applies the scientific method to your landing pages to see which elements are most successful.
Because every audience is different, you can experiment to find the best landing page formula for your audience with split testing.
Remember to test only one element at a time, so you can definitively prove what changes were more successful. Test your graphics, calls to action, layout, and more.
Over time you'll be able to create a more personalized web experience that's in tune with your users' needs and interests. Google Optimize is a great tool for WordPress split testing. It leverages the power of Google Tag Manager which makes development a breeze. Definitely worth checking out!
Email optin
What happens when users leave your site? You want the ability to connect with them once they do leave, and the best way to entice users to visit your site again is through an email.
Services like MailChimp and ConvertKit easily link up to your WordPress site for fast email optins. Over time, you can build an email list that you can market to. Build segments and target users based on their on-site actions.
If you're in eCommerce, this is a must-have!
Exit intent popups
Nobody loves popups. However, exit intent popups can be a great way to add last-minute value to your site visitors. Use plugins like Poptin to show users a coupon code or freebie when they're about to leave your site.
These popups only show when your site predicts a user is about to exit, showing the offer only at this time. This keeps your site sleek, clean, and spam-free while keeping users on site for longer with relevant offers.
Social sharing
If you have a blog on your WordPress site, you need to enable social sharing. Users want to share your content with their peers. Help them engage with your site more by adding social share buttons.
Try plugins like Monarch or Simple Share to elegantly integrate social media with your WordPress site.
SEO integration
This feature helps both search engines and your users. Download the Yoast plugin to give your WordPress site an SEO boost. Aside from giving search engines critical backend data, Yoast also makes your site more accessible.
Yoast also gives you the ability to add information that helps users who are blind or hard of hearing. Ensure your content is being accessed by everyone as it was intended with proper SEO.
The best part? Yoast adds essential backend details with zero code on your part. It's a great option for newbies and pros alike.
Optimize for speed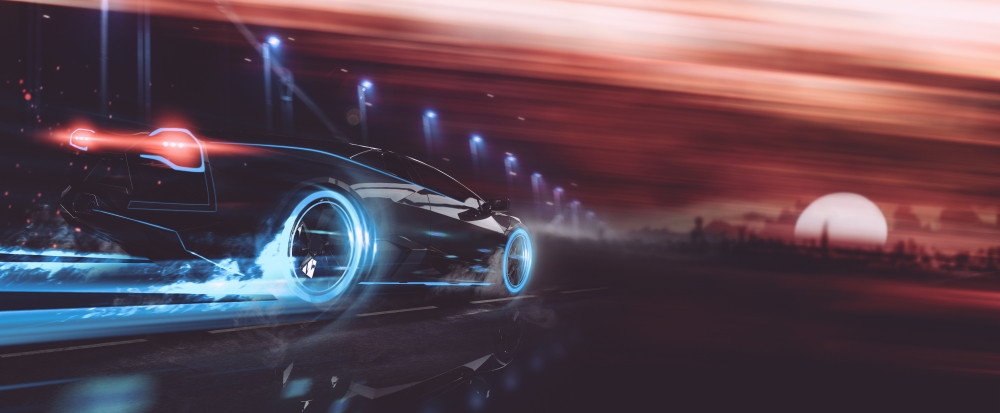 Most users expect your site to load quickly. Guess what happens if it takes too long to load? It means significant drops in traffic and a dip in your conversion rate.
Although WordPress is already optimized for speed, you need to consider speed and load time throughout the web design process.
Optimize images
Hi res images look nice, but they'll kill your load time if they aren't optimized correctly. Shrink large image files as much as you can without sacrificing quality.
Check out the free Smush plugin to automatically shrink your image files when they're uploaded to your site.
Minify code
Although WordPress lets you design a site with zero coding, you might need to shrink some of the code on the backend. But don't worry; you can do this without coding!
Download the free W3 Total Cache plugin to minify bulky or unnecessary scripts to speed up your site.
Always measure, always improve
All of this work will be for nothing if you aren't tracking your site's progress. The key to optimizing for conversions is to collect robust data.
Once your site is up and running, set up Google Analytics to measure traffic, conversions, and other essential data. You can even download a plugin to do the heavy lifting for you.
The bottom line
Conversions are the lifeblood of every website. Don't invest time and money into a site that isn't designed to get you more business. Follow these smart WordPress design principles to boost your bottom line without the headaches.
You already know what's best for your audience, so give it to them with smart, conversion-friendly design they'll crave.
The great news is that you don't have to do this alone. Partner with us and we will conversion optimize your WordPress site in a jiffy!
Got any cool conversion optimization tips and tricks? Tell us about them in the comments section below.
Related Posts