A Google search for "SEO Company" results in over 359,000,000 hits. Yes, a whopping 359 million results. How will you find the best SEO company?

I understand Google hasn't created a recommended list of agencies that you can hire for SEO. But Google has provided excellent tips that you should look for in an SEO company.
Did You Know?
Google's ranking algorithm is extremely complex that consists of more than
10,000 ranking factors
–it isn't stopping here–Google is getting more complex thanks to machine learning.
Why Should You Hire an SEO Company?
Some startups have no idea why to hire an SEO company and how it can help them grow. Take a look at the three reasons:
Free Traffic to Your Blog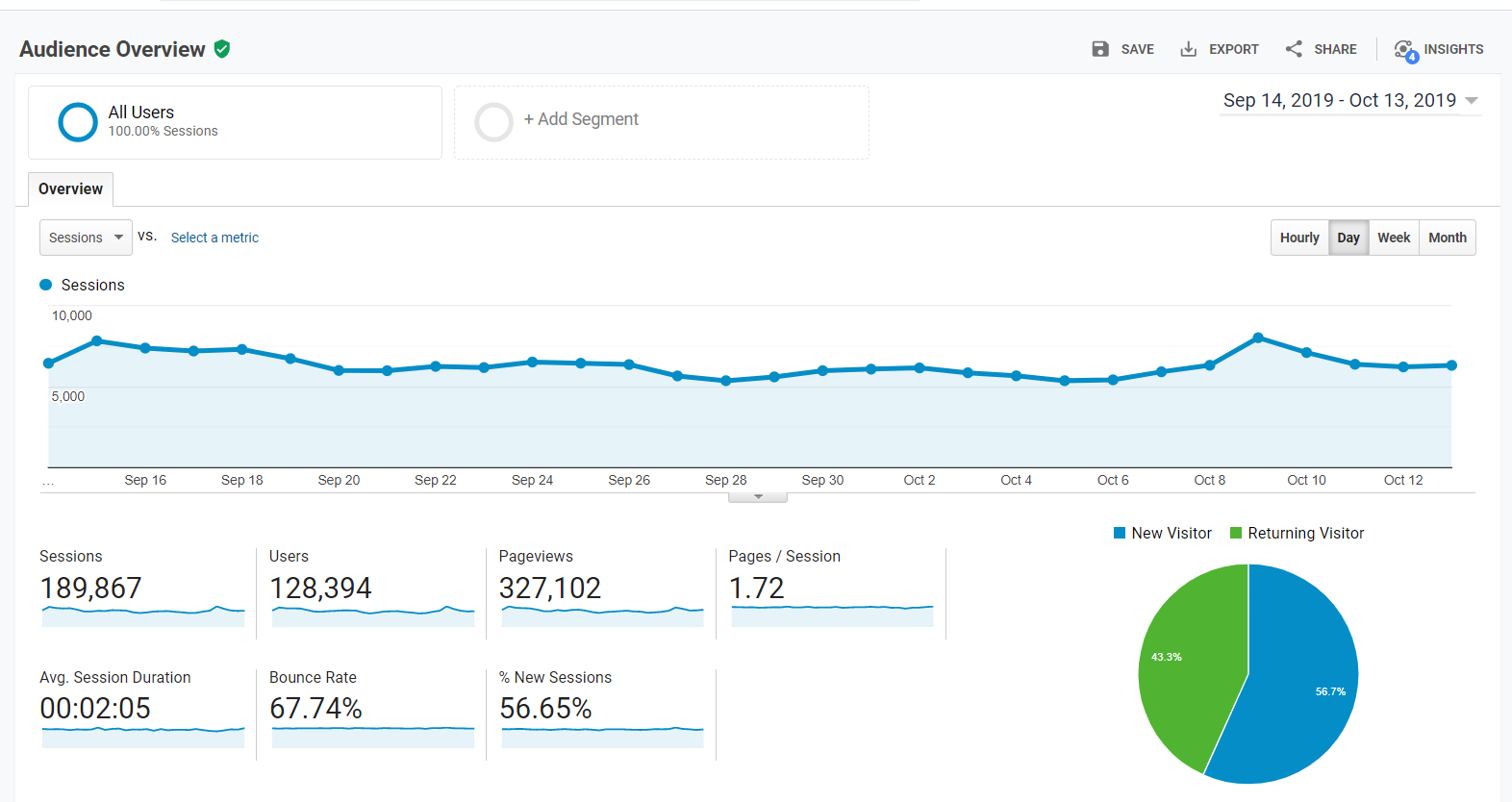 Do you want to get free traffic to your blog that can get converted into sales?
Do you want to make your brand more visible to your audience?
Then SEO is the right type of investment for your business.
Google receives more than 6800 million searches per day. It is crystal clear from the data: endless opportunities for your business.
With the help of SEO, you can find the potential keywords that your customers are looking for on Google. Without keyword research, you will end up wasting your money, time, and energy.
You might be thinking there are already millions of websites on the internet, how your business blog can make a big difference?
It can make a difference provided you have a strategy to outsmart your competitors through focusing on keyword research to discover the low competition keywords.
But wait! What are low competition keywords?
Low competition keywords are those that you can rank in Google with zero (or a few) backlinks because few domains are competing for that keyword in Google.
Of course, just writing content on your given keyword doesn't guarantee a higher ranking. It involves many other factors that you should take into account: relevancy of your content, on-page SEO, and backlinks.
A good SEO company takes advantage of keyword research to find the best keywords for your business that can bring traffic from Google, eventually more sales for your business.
Get Rid of PPC

Do you know what the biggest reason for startup failure is? They don't market at all. It's the No. 1 reason for failure, noted in 42% of cases in startups. Such startups presume that just creating the best product is enough to impress people, but this approach is entirely wrong.
I recommend you to read Marketing Management by Philip Kotler that is a masterpiece in marketing. You will learn why marketing is crucial and how to market your product. I understand many startups don't have a budget for PPC. Consequently, I recommend using SEO to promote their business.
Don't underestimate SEO that is a free way to get traffic that can bring significant sales for your business. I agree SEO takes time, but it builds a lifetime value for your business.
The money you spend on SEO is not an expenditure; comparatively, it is a future-proof investment.
Have you ever wondered? Ahrefs is the type of startup that gets all its sales organically without raising venture capital. They write fantastic content in the SEO niche, and it has helped them to get 8-figure Annual Recurring Revenue within two years.
But if you have a budget to invest in PPC, you should go for it since it can give you instant results. In some verticals, PPC performs better than SEO due to the nature of the business.
Making Your Users Happy
Experienced SEO agencies know what makes users and Google happy.
So they try their best to make your users delighted. Google awards with a better ranking if your users keep coming back to your blog.
An SEO agency analyzes the entire series of experiences on your website from website load speed to broken links for creating a smooth UX.
How to Choose an SEO Company As Per Google
Google has provided four excellent tips when it comes to hiring an SEO company for your business:
Conducting an Interview:
When you conduct a two-way interview on Skype or face to face, you can inspect either are they overselling you or want to back your business. A good SEO company would be honest with you and would be genuinely interested in learning about your business.
Do you know? Good SEOs are not only interesting in ranking your business, but also they take a holistic approach to assist your business.
Besides, they believe in a win-win situation. If you win, they win too. For bad SEO companies, your win isn't essential to them.
Google recommends to ask the following questions:
What does make your business unique and valuable to your clients?
How do clients find your website?
How does Search help?
Who are your competitors, and what does make them different?
If you deem they are not interested in your business; you should look for a different SEO company.
According to Google, a good company will be interested in:
Teaching your staff how SEO works.
Interesting in conducting experiments to achieve beyond ranking.
Provide helpful advice to bring your business to the next level.
Ask for References
If an SEO company has happy clients, you should ask those clients before making a final decision.
Past clients will provide you a holistic overview of the strategies that the company has implemented and what they have achieved so far for them.
Don't forget to check the reviews online from Google Map listing too.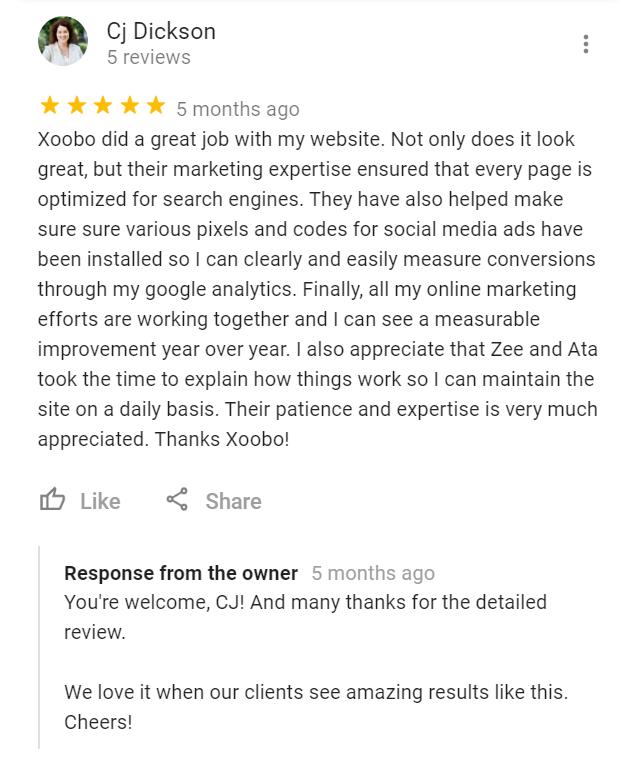 Ask for Search and Technical Audit Reports
Before modifying anything on your website, an SEO company should conduct an audit on your blog to give you a report on how will they improve your website after you hire them.
You can get audit reports from different SEO companies; you can choose the best one after comparing the audit reports.
According to Google, you should ask for two audit reports: technical audit and search audit—you may need to pay a small fee for the reports.
Technical Audit Report
When you interview with an SEO, make sure to ask for a technical audit report. It should include two things:
The issues your website are facing
The solutions to the issues
Not only that, how much investment will be needed to solve all the issues, and how issues will impact your business overall.
Since not all issues are critical to solving: only those issues should be fixed that can bring a significant impact on your blog.
In the technical audit report, you should request them:
How is Google crawling your website
What are the response codes to find out broken links and other related issues on your website
URL parameters to analyze the duplicate content issues
The condition of your server either it is quick enough to load your site faster for the end-users
Search Audit Report
The search audit report helps to determine the potential of your keywords after retrieving information from Google Console and Google Analytics.
You may need to grant them restricted access to GC and GA to better analyze your blog.
The keyword data from GC and GA is invaluable. It gives a starting point where your blog is lagging and which improvements can influence your blog for users and in Google.
Moreover, it lets you know which keywords are under-performing on Google. You can improve your blog ranking by:
Writing more relevant content on the keywords and internal links to rank better
Updating the content, title and meta description to enhance CTR
Upon researching, two types of keywords are crucial for your business:
Branded keywords
Unbranded keywords
Branded keywords are a direct indication of your branding. If people are searching for your brand name on Google, it indicates you are getting popularity.
Make sure you are providing a quick solution to such branded keywords from pricing to contacting.
Unbranded keywords are helpful as you come across how people are finding your website. For such keywords, you should focus on writing better content than your competitors on the given keywords.
It has no doubt Google Console is a useful free tool. My favorite part of GC is the Performance Report that shows your overall Google search performance of your website.
It doesn't only uncover the total clicks your website gets, but also the average position and CTR of each keyword.
The best part?
You can see the past 16 months of data free of cost. This type of data is helpful for your SEO company.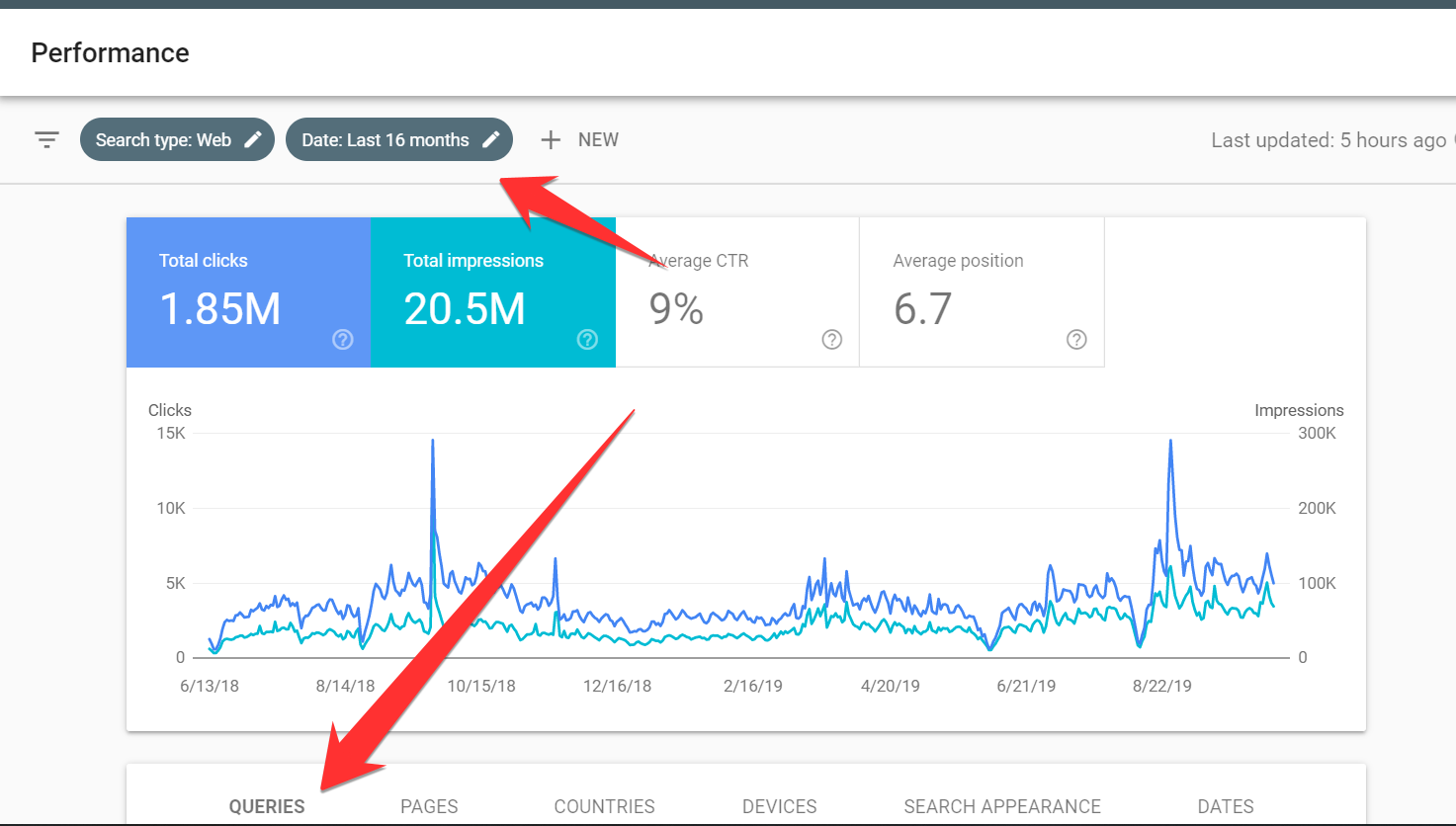 Researching from scratch can be time-consuming. Hence, don't reinvent the wheel. You should learn from your competitors and use their strengths and weaknesses to help you.
Select the Best One Company
The last tip provided by Google is to find as many SEO companies as possible that have provided you the audit reports.
Once you get all the reports in your hands, you should select the most competent SEO company that is offering you the best value within your budget.
Your final decision shouldn't be based on cost alone but on value.
Bonus Tips
Here are my additional useful tips for hiring a reliable SEO company:
Check Which Tools They Use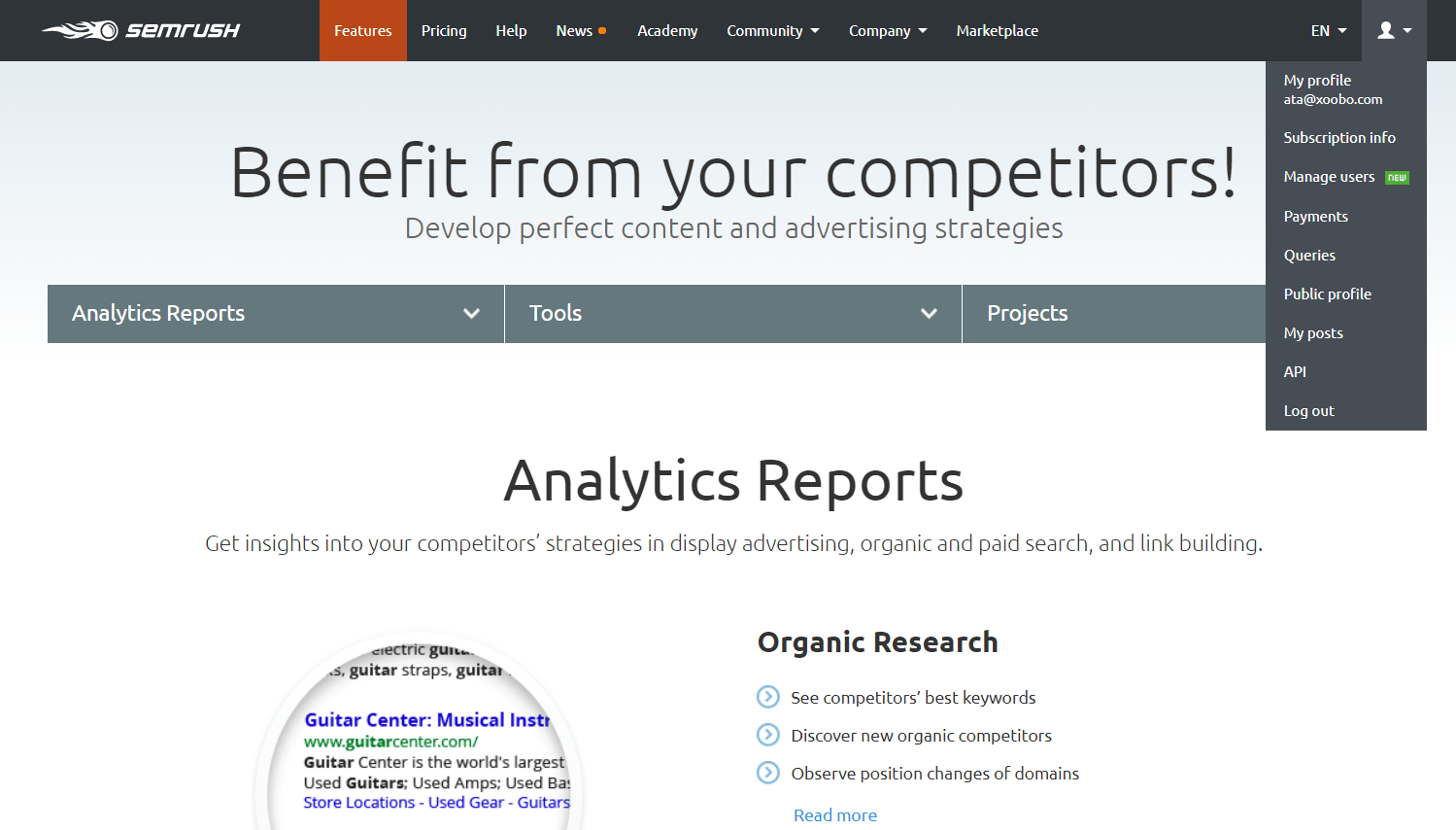 The days have gone when you could create thousands of backlinks and create spin content to outrank your competitors within a few weeks.
Why not now?
Google has been working on its search engine for the last 21 years, do you think the same old tactics can be used? No.
Alphabet, the parent company of Google, has a market cap of more than 800 billion dollars. Don't you believe they are investing billions of dollars in improving its Search? Of course.
As you know, some SEO applications are created for the sole purpose of building backlinks that may lead to de-indexing your site if Google catches you.
There are some black hat SEO tools like GSA Search Engine Ranker Tool. If the company doesn't disclose the tools they use, you should stay away from such companies.
Don't just ask about the tools; you should question how they would use the tools for your business.
Good SEO companies use the world's best SEO tools: Ahrefs, SEMrush, and Moz. Top 500 Forbes companies use such tools to grow their SEO business, including us.
Communication Medium
If you are hiring a remote SEO company, you should take communication into account. A good communication source, especially with project management software like Asana and Trello, is a great way to stay connected with your agency.
Another benefit is that you can see what your SEO company is working on the issues all in place. You don't need to call them every day to see the overall progress of your project.
This is the user interface of Asana—it is free to use.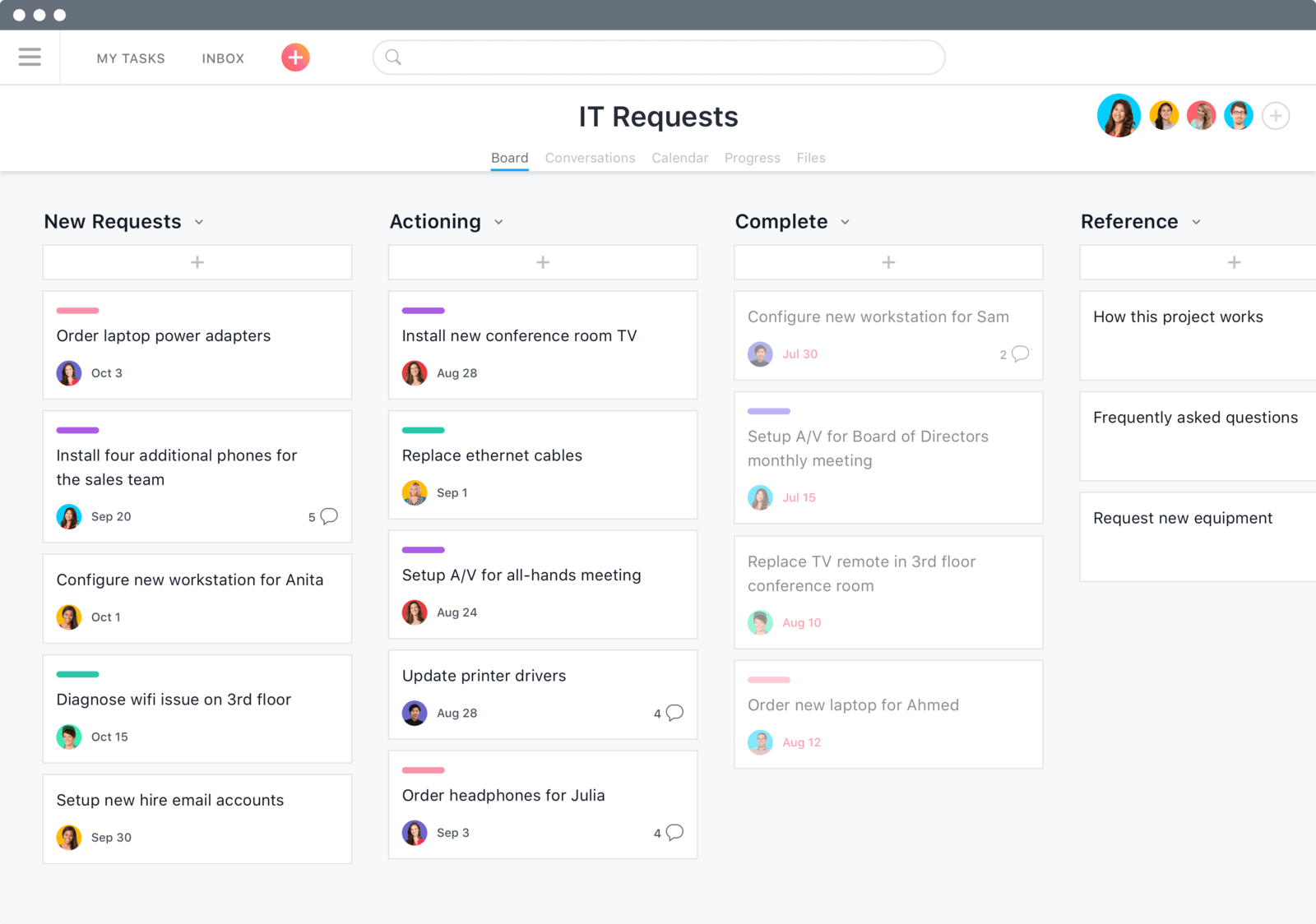 Reading Their Blogs
If you want to get an idea of how knowledgeable your SEO company is, you can read the articles on their blogs.
A good SEO company invests some resources in hiring good SEO writers to produce quality content to attract users from Google. It helps them in branding and builds credibility in the market.
Top Mistakes of Hiring an SEO Company
Google has advised you what to follow, but they didn't tell about what not to follow.
Here are the common mistakes we have seen that a startup and new blog owners make:
Running After Secrets
Businesses fall prey to the secrets claimed by so-called best SEO companies that guarantee you 100% to get the number one ranking.
Even worse, they claim to give you a ranking within a day. 
Still, businesses buy from such people because they have no clue how Google works, so they end up losing their blog ranking when new Google algorithms update hits them.
If you want to build a sustainable business, you should hire an SEO company that follows the Google quality guidelines.
In simple words, they must provide white hat SEO services, not black hat SEO.
Many SEO agencies have started to get bot traffic to show the fake traffic in your Google Analytics. It is an insane level of crime. Be careful!
Cheap SEO Company
Hiring an affordable SEO company gets you into hot water. Because such agencies hire cheap writers that write thin content. Google hates thin quality content. Don't ever compromise on your content quality since it can ruin your blog.
Also, cheap companies are responsible for creating low-quality backlinks that may ruin your business sooner or later. You should not chase the backlinks if they are created with software.
Backlinks are an essential part of SEO that helps in better ranking. But when you build toxic backlinks, your blog may not get good ranking positions in Google.
In simple words, invest in a good SEO company. It may be a little expensive, but it will keep your business running.
Top Results for the Best SEO Company + City
Most people assume the top results being shown in Google are the best SEO companies since they have ranked themselves to prove their worth.
Wrong.
The best SEO company doesn't invest much of the time to rank for every city in the world to create a separate page and a Google Map listing.
Even worse? You can get listed on the websites that rank for the so-called best SEO companies list on a monthly or yearly basis when you pay an amount ranging from $200 to $210,000 a year.
Don't believe me? Look at this

And now look at the pricing they offer.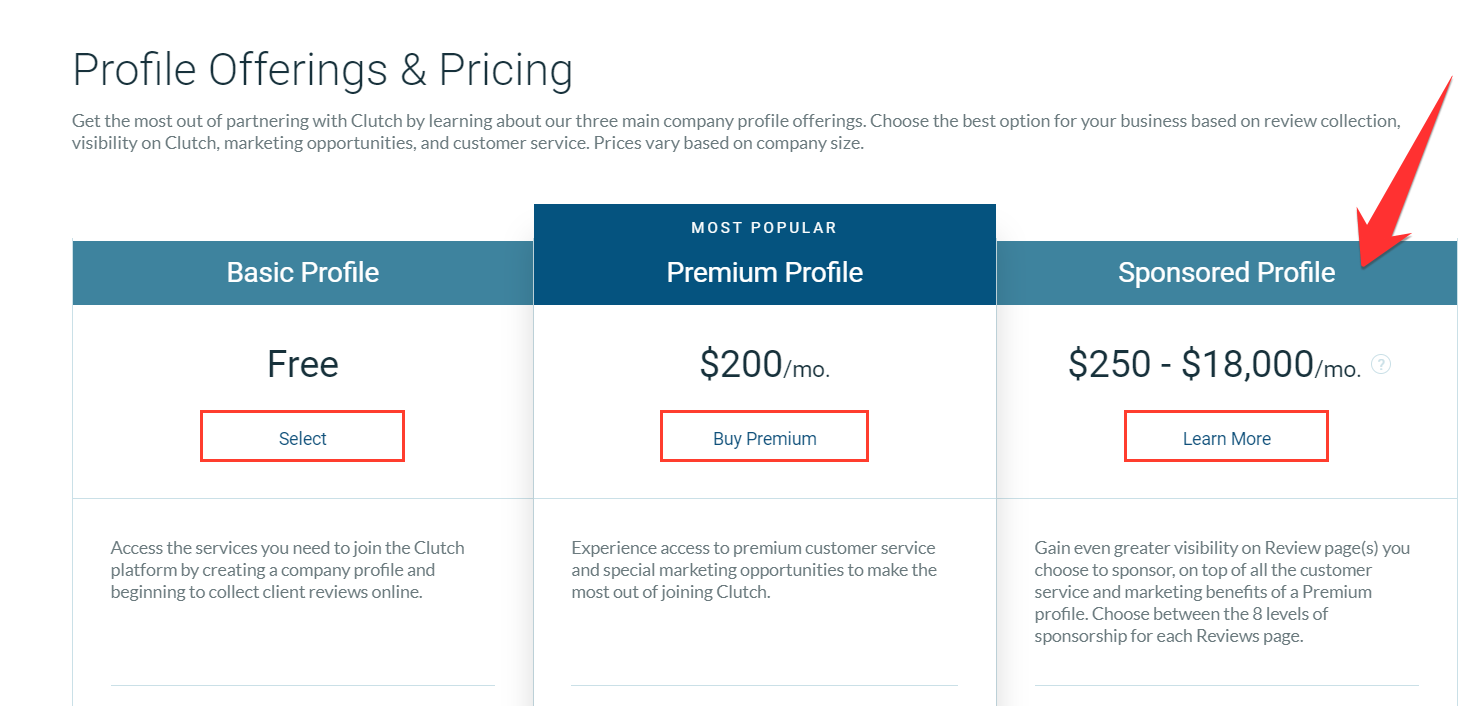 Can you trust the list? Of course, not.
Wrapping It Up
Google has provided you with excellent pieces of advice—from conducting an interview and choosing the right company after getting the audit report. Hiring a good SEO company is essential for your business; otherwise, it may ruin your business online—even offline.
Proper research is needed for finding a reliable SEO company, and all the points mentioned above should be kept in mind to succeed in SEO. Google can catch the black sheep no matters how smart your company tries to manipulate ranking.
Let us know in the comment below which advice you are going to follow.
Want to talk about your business and how SEO might help you? Fill out our free consultation form, and we'll contact you right away.
Related Posts