I'm sure you have all heard by now that Google has decided to shut down its social network, Google+. Because of this, marketers and agencies alike have no choice but to start sunsetting their Google+ accounts.
Unfortunately, at Xoobo, our situation is much the same.
It is with great sadness that I announce today we will be sunsetting our Google+ account. This post will be the last post shared on it, and going forward we will wait for the search giant to completely take Google+ offline (which is due to happen in August of 2019).
For more details on the process check out this post by Google.
We would like to thank you (our readers) for your loyalty. You can still follow us on Facebook, Twitter, and LinkedIn, for all your marketing tips, tricks, and updates. And of course, don't forget to bookmark our blog!
What Next?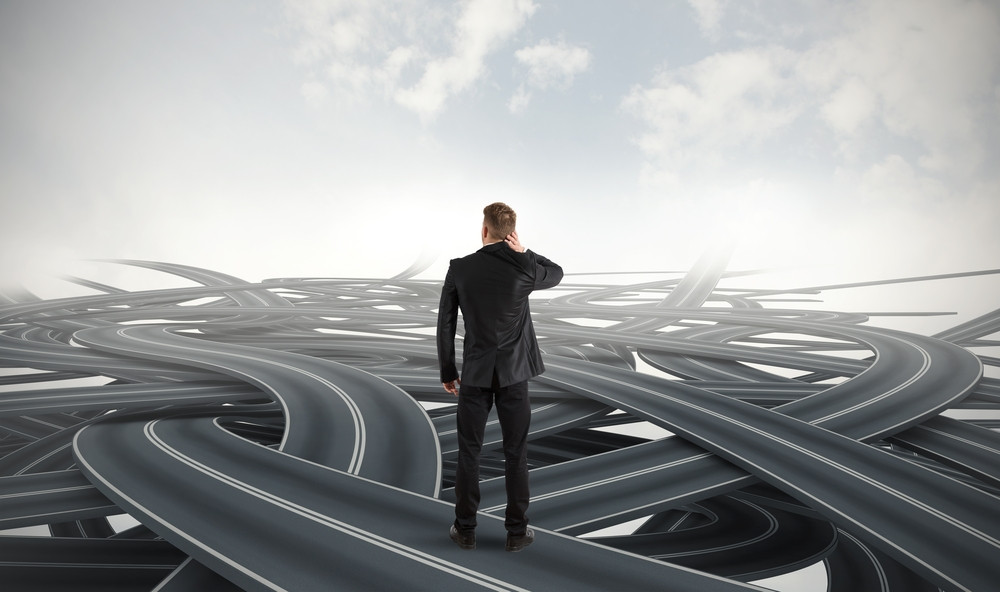 For most marketers and agencies Google+ was not a regularly used platform. For us, it was quite the opposite!
We loved sharing content on niche-related communities with tens of thousands (even hundreds of thousands) of members.
Sharing blog posts on these communities resulted in strong SEO prowess for our clients.
The question now becomes, where do you go from here (especially if Google+ was your endgame)?
For starters, take this as an opportunity to diversify your marketing portfolio. Start utilizing other social networks like Facebook and LinkedIn (both of which have groups and communities just like Google+).
Know that the skills you have curated while building up a Google+ community (or profile) are not wasted. These skills are transferable to other social networks.
So break into those other networks, start leveraging them, and do it now before everyone else does.
What About SEO?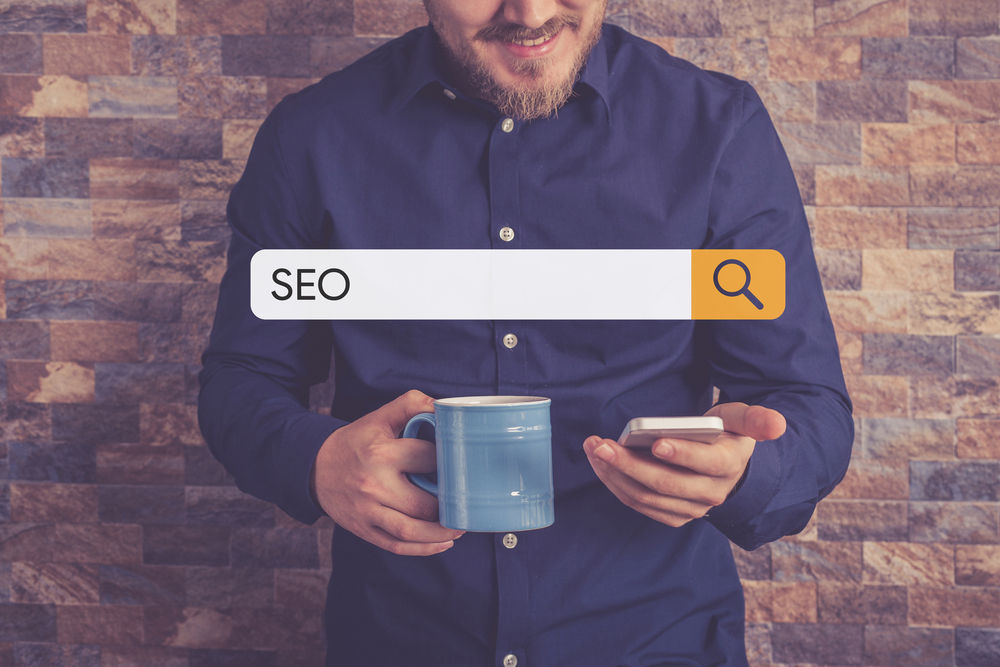 So what are the impacts from an SEO standpoint?
The answer is that if you are up to speed with your on-page SEO, then not so much. But, if you are not up to speed with your on-page SEO you could start to see your organic traffic take a dip (via lower click through rates).
If this is the case then let's show you how to get back on track.
As far as rankings go, Google+ provides no benefit. Google+ activity has not been used as an official ranking signal for many years. To give you an idea, Former head of Web Spam at Google, Matt Cutts had hinted all the way back in 2013 (at SMX) that there may be some "edge cases" when ranking sites for users that are signed into Google+.
"Edge cases" are not the norm, and that was nearly 6 years ago. Since then Google has repeatedly stated that they do not use +1s and other Google+ cues as part of their ranking algorithm (for users that are signed out of Google+).
Now, with the advent of Google+ being shut down, it's truly safe to say that Google+ has no impact on ranking at all (including for users that are signed into Google+).
However, Google+ can impact the way websites appear on search results pages (SERPs). This is the only way the Google+ shutdown can negatively impact your business.
There are two ways this happens, through Google+ Authorship and Publishership.
Authorship
Let's talk about Authorship. If you put up a blog post that is linked to your Google+ account via a rel=author tag, then your web page may consume more web estate on the search results pages and therefore generate more clicks. The additional content will come in the form of author details about you.
Google has since stopped using Authorship altogether, and if you look at the image below you can see how search results used to look (with authorship), and how they look now (without it).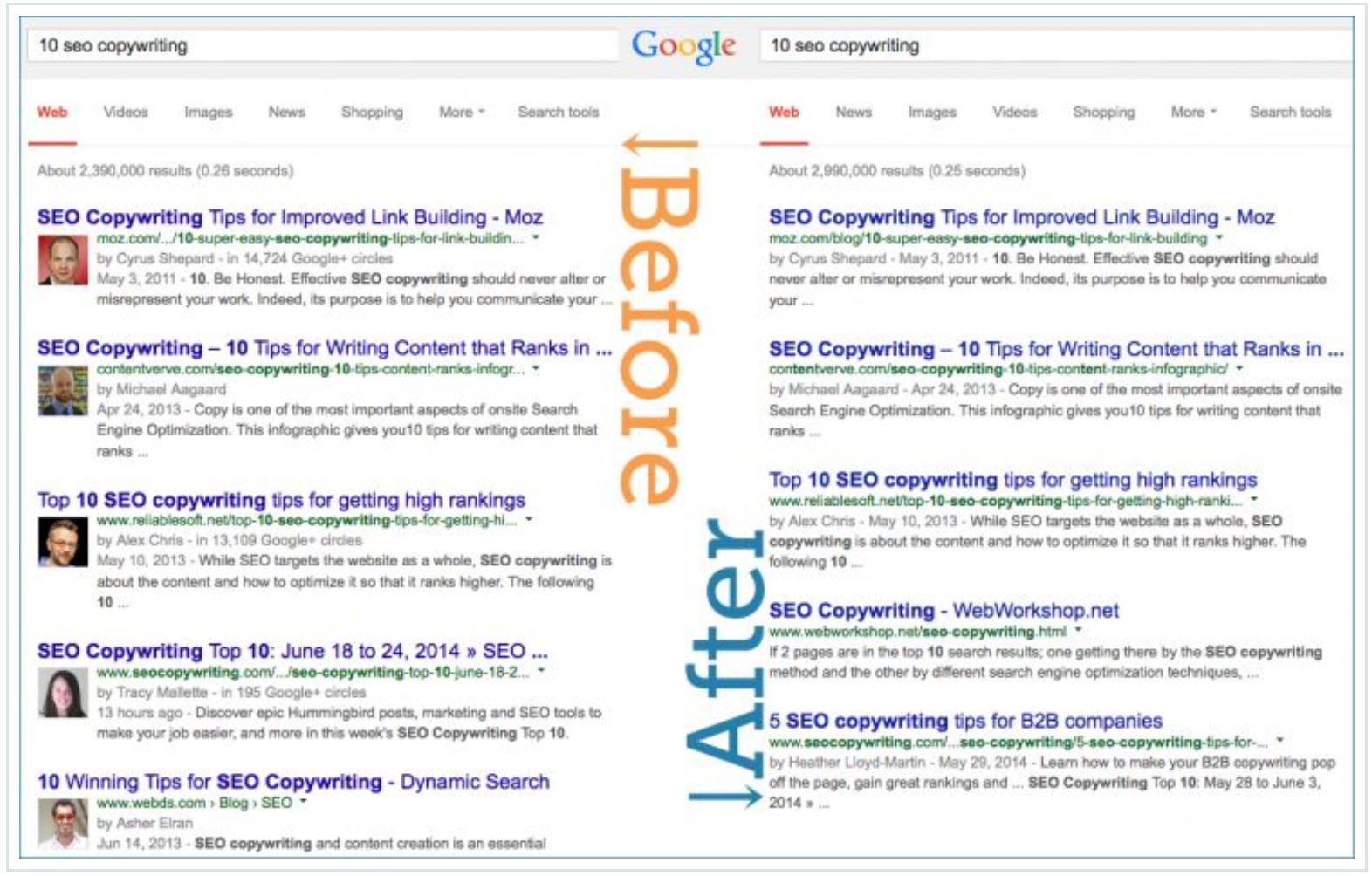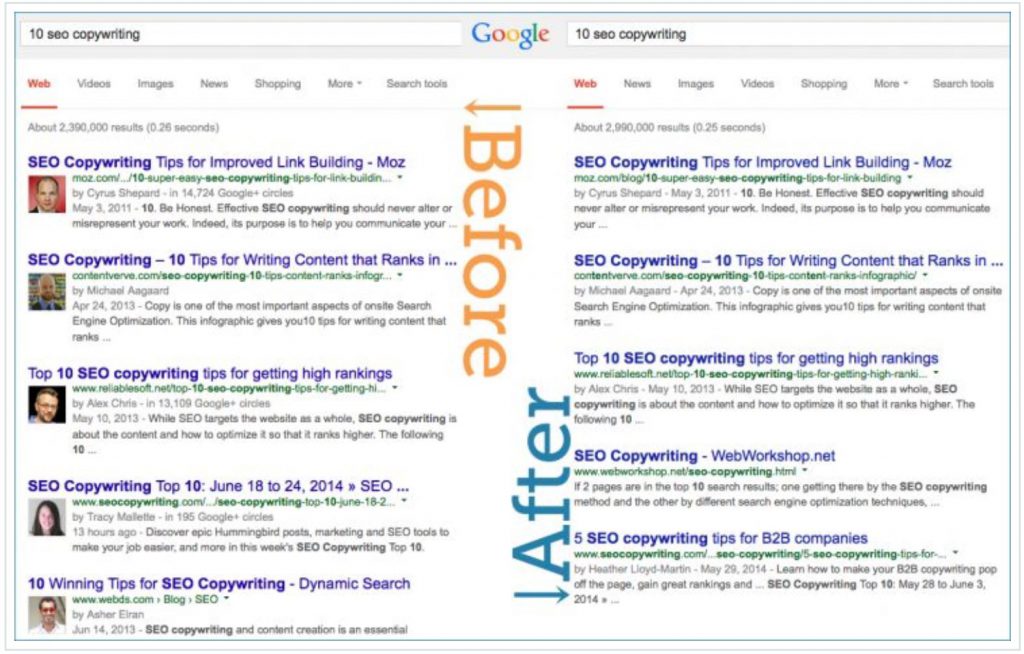 However, you can still show Google that you are the author of a blog post by using author schema tags. Wrap your blog post in these tags and Google may display your author bio and details on the search results pages just like they used to. This is the workaround to Google+ Authorship.
Publishership
If you put up a blog post that is linked to your company's Google+ page via the rel=publisher tag, then your web page will consume more web estate on the search results pages and thus generate more clicks.
The difference between authorship and publishership is that for the latter your company details will occupy a large amount of space at the top right hand corner of the search results page (vs your author details occupying space at the listing level). See the image below.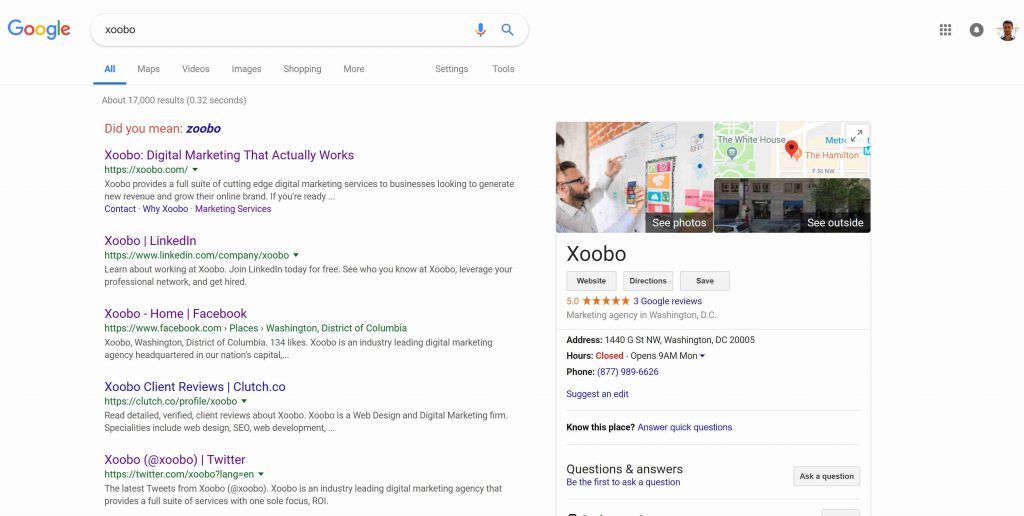 Unlike Google+ Authorship, Google still displays your brand in this manner. However, they don't recommend using Google+ in combination with a rel=publisher tag.
Instead, they recommend simply linking to your website from your Google Business page. This means that you are able to display your brand and consume more web estate on the SERPs (as if you are using Google+ Publishership) without the use of Google+.
Going forward, if you use author schema tags on your website and link to your website from your Google Business page you will essentially be capitalizing on all the benefits that Google+ has to offer.
If you couple that with paying more attention to other social media networks like Facebook and LinkedIn, you won't even notice that Google+ is gone.
And that is how you can shield yourself from any fallout (and get back on track).
Final Thoughts
We are sad to see Google+ go, but happy to know that it will not have an impact on businesses willing to innovate. We see this as an opportunity to differentiate, and so should you!
If your business was impacted by this shutdown and you are looking to diversify your marketing then please do not hesitate to reach out to us. We will work with you to build a new marketing funnel that will drive new growth and revenue.
How has the news of Google+ shutting down impacted your business. Please tell us your story in the comments below!
Related Posts